Spain is the country with the most vineyards in the world. It is also the second largest exporter of wine and the third in production, surpassed only by France and Italy. The great variety of wines that exist means that we have endless options to taste and experiment with their diverse flavors, aromas and nuances, but this can also complicate the choice. Therefore, in this post we bring you a beginners' guide to Spanish wine.
If you want to get started in the world of wine, read on. We reveal everything you need to know to enjoy this jewel of Spanish gastronomy.
A beginners' guide to spanish wine, basic notions you should know.
Origin of Spanish wine
On the label of Spanish wine, as in France and Italy, its geographical origin must be indicated, since depending on the region from which it comes, it will have one character or another.
In addition, you will also be able to see its category. The most common ones that you can find in your local store are the following:
Denomination of origin. This seal certifies that the wine has been produced in a specific wine region and following high quality standards. In Spain there are several D.O. such as, for example, Rías Baixas or Ribera de Duero.
Qualified Denomination of Origin. This category, whose abbreviation is D.O.Ca. is reserved for the most prestigious Spanish wines, as it is only awarded to those that meet demanding quality standards over a long period of time. Currently, there are only two with this seal: Rioja wine, since no less than 1991, and Priorat wine, since 2000.
D.O. pago. Pago's wine is very exclusive. The reason? It refers to those wines that come from grapes from a very delimited geographical area, with unique climatic and soil conditions, which are not found in other nearby areas. To date, there are only 15 wineries in Spain with this distinction.
Varieties of Spanish wine
The taste and the delicious aroma of Spanish wines vary depending on several factors, such as the climate, the vine or the variety of grapes used for their production.
Some of the most important ones, which are undoubtedly worth tasting, are Garnacha or Tempranillo for red wines and Albariño or Verdejo for white wines.
Spanish wine categories
Joven. These are wines that are bottled at the end of the fermentation process. They stand out for being fresh, fruity and with slight acidic notes.
Crianza. They finish maturing in a wooden cask. The minimum aging time is 24 months. For this reason, they usually provide greater strength and aroma.
Reserva y gran reserva. The maturation in barrels is increased to 35 months in the first case and 60 months in the second. These are wines of great quality, with an exquisite flavor and aroma.
A beginners' guide to spanish wine, ¿what are the main options?
Did you know that the vast majority of wines are colorless? It doesn't matter if it is white or red. The color occurs during maceration. As the fermentation process of the grape progresses, the seeds, the pulp and skins will give it its final color and much of its aroma.
In addition, you should know that red wines are made only from red grapes. During fermentation, the grape juice comes into contact with the skin, causing it to stain and acquiring that characteristic reddish tone, which comes from the tannins.
White wines, on the other hand, can be made from white grapes (the most common process) but also from red grapes. In the latter case, only its juice would be used, so it would not come into contact with the skin during fermentation.
As a good lover of Spanish wine, you surely know its great names, such as Rioja wine or Ribera de Duero wine, but the truth is that there are many more. Here are the must-haves.
Cava
We start our beginners' guide to Spanish wine guide with cava, Spain's most famous sparkling wine with Denomination of Origin. No wonder this wine is a regular at Spanish celebrations, especially at Christmas. It stands out for its bubbles, its exquisite golden or pink color and its taste, with a perfect balance between body, acidity and sweetness.
Most of its production is located in the Penedès region (Catalonia), although it is also present in the rest of the Catalan wine-growing areas. It is also produced to a lesser extent in La Rioja, Navarra, Valencia, Badajoz, Álava and Zaragoza.
Among the white grapes authorized for its production are macabeo, chardonnay, xarel-lo and parellada, while the red grapes include, among others, red garnacha or pinot noir.
As with champagne, its production follows the champenoise method, carrying out a second fermentation in the bottle itself, which generates its characteristic foam and effervescence.
Surely, if you have seen a Spanish cava label, you will have noticed that they have a specific classification (brut, semi-dry, nature…). Well, this refers to the amount of sugar they include.
In general, cava should be served chilled, between 6 and 8 degrees Celsius for traditional cava and between 8 and 10 degrees Celsius for reserva or gran reserva.
Albariño
In the southwest area of Galicia we have the Rías Baixas Denomination of Origin and its star variety, albariño, although there are more, such as treixadura, loureira and caiño.
Albariño wines from the Rías Baixas are light, fruity and acidic. Grown in mineral and granitic soils, in a coastal climate, they also stand out for their great freshness. They usually offer alcoholic content between 11-13º and are perfect to accompany fish and seafood, although they are also an excellent alternative to enjoy an aperitif with friends.
Although the Rías Baixas D.O. is one of the best known, it is not the only one that exists in Galicia. Thus, we have, for example, Valdeorras D.O., where the godello variety is preferably grown, which is characterized by low acidity and fruity aromas, or the Ribeiro Denomination of Origin, whose undisputed protagonist is the treixadura variety, followed by loureira, torrontés or albariño, among others.
Txakoli
Txacoli is the traditional wine of the Basque Country, located in northern Spain. It is a citric, fresh and light wine, with a low alcohol content and good acidity. If you want to make the most of its flavor, it is advisable to drink it at a temperature of between 7 and 10 degrees.
In general, txacoli wines are white and for their production grapes of the hondabarri zuri variety are used. In the case of red wines, the hondabarri beltza is used.
It is a very refreshing wine, so it can be drunk on its own or with an aperitif. It is also the perfect pairing for fish -whether white or blue- and seafood. It also goes very well with ceviche and sushi.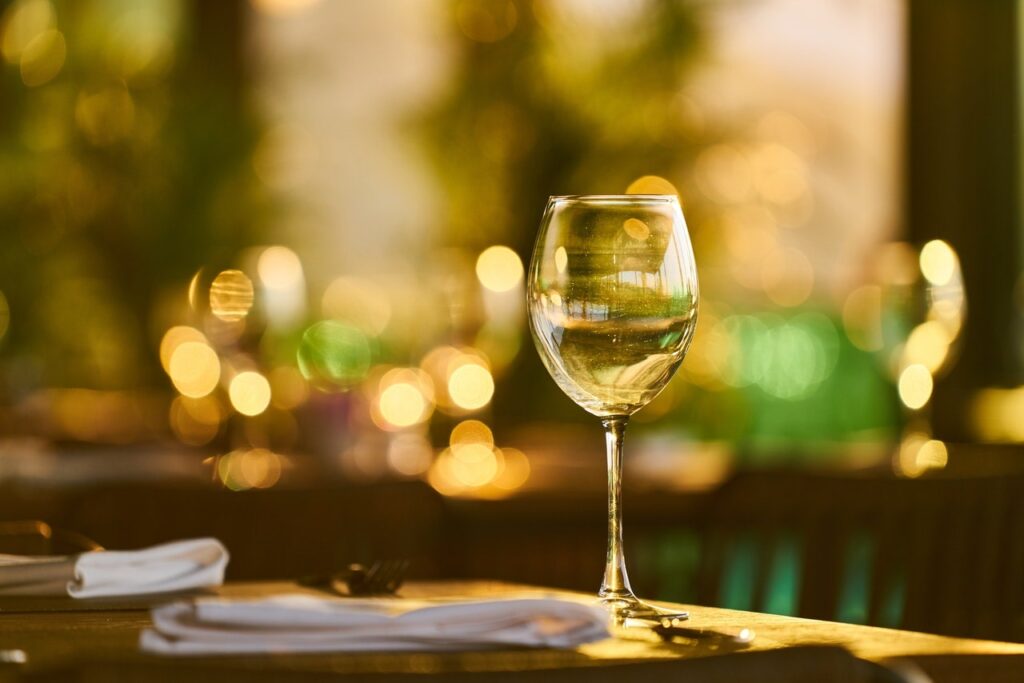 Rioja
In our beginners' guide to Spanish wines we could not miss the wines with the Rioja Denomination of Origin. It should be noted that they come mainly from La Rioja, as well as Alava (Basque Country). In addition, to a lesser extent they may originate in specific areas of Castilla y León and Navarra.
The best known Rioja D.O.Ca. wines are red wines and are generally made from Tempranillo grapes. They may also be blended with others such as garnacha, mazuelo or graciano. These wines are smooth, with fruity aromas and delicious notes of berries or even chocolate and licorice. They pair very well with roasts, red meats, spicy food or cheeses and cured ham (jamón curado).
On the other hand, did you know that there are white Rioja wines? Yes, indeed! Although the reds are the most popular, the whites are also exquisite and of great renown and quality. They are mainly made with Viura, although they can include blends with other varieties such as Malvasía and Garnacha Blanca, among others.
Rioja whites stand out for their medium-high acidity and fruity touches. They are ideal to accompany fish and white meats.
Ribera de Duero
The denomination of origin Ribera de Duero wine comes from the area of the Duero river basin and covers part of the territories of Burgos, Valladolid, Soria and Segovia, in Castilla y León.
The main grape variety is Tempranillo, giving rise to powerful wines with delicious fruity aromas: berries, strawberries, violets and even notes of licorice, vanilla or cocoa in the case of wines subjected to long aging. The secondaries are typical French varieties, such as Cabernet Sauvignon, Merlot and Malbec, and to a lesser extent, red Grenache, among others.
Of course, the most famous Ribera de Duero wines are the reds, although it is also possible to find rosé wines, which are surprisingly fresh and fruity. There are also white wines, mostly made from the albillo mayor variety. In this case, they are balanced and refreshing wines.
And the pairing? Generally speaking, young wines work very well with appetizers, while crianza wines are suitable to accompany first courses or the whole menu. Finally, Ribera de Duero reserva or gran reserva wines can become the best choice if you opt for grilled or barbecued meats.
Priorat
Of course, in our guide we cannot forget the Priorat, a qualified Denomination of Origin from a mountainous area in the interior of Tarragona. The vineyards are located on very acidic soils, formed mostly by slate -llicorelles-. Cultivation is carried out on steep slopes, so it is sometimes necessary to build terraces.
The star varieties of this wine are red Grenache and Carignan. In addition, we can also find others such as tempranillo, hairy granache or pinot noir. In the case of white Priorat wines we have the white garnacha, pedro ximénez and macabeo grape varieties.
They stand out for their great intensity. Powerful, aromatic and juicy, they are one of the wines of reference in Spain. It should not be forgotten that Priorat and Rioja are the only qualified designations of origin that exist in the country.
Their best-known wines are the reds, but rosé, white and sweet wines are also produced…
Sherry
The Jerez-Xérès-Sherry Denomination of Origin refers to those wines that come from the so-called geographical area of Jerez (Jerez de la Frontera, Sanlúcar de Barrameda and Puerto de Santamaría), although it also includes the regions of Chipiona, Rota, Lebrija, Trebujena and Chiclana de la Frontera.
This is a traditional fortified wine that, for its aging, uses the criaderas and soleras system. It consists of stacking barrels one on top of the other to form a pyramid that can sometimes rise up to three storeys high.
Through this method, the bottled wine comes from the barrels that have a longer maturation time and are located in the areas closest to the ground (soleras). Afterwards, the amount of wine extracted is replaced by a younger wine, located in the upper barrels (criaderas).
If there is one thing that makes Jerez wine stand out, it is its versatility, being able to find from the sweetest to the driest varieties. In addition, among the grapes used is the so-called palomino, but also pedro ximénez and muscatel.
What do you think of this beginners' guide to Spanish wines? We hope you found it useful and we encourage you to try and enjoy some of the wines we have shown you.
And remember, El Nogal is a supplier of premium nuts. We offer snacks of the highest quality and with raw materials from Spain, such as Valencia almonds, Marcona almonds and Spanish walnuts. All in order to captivate lovers of Mediterranean gastronomy.
If you want to get any of El Nogal's products, contact us. We will help and advise you with everything you need.